Total Posts 191 Last Updated 23 November 2015 12:00 PM (GMT +8)
Tuesday, August 07, 2007
His
mother's
muruku
made it across the straits for the funfair sale. Some didn't survive pass our temptation but more than 900 pieces managed to make it into their destined handmade packages.
Who knew that nasi ayam wrapping paper, a sketch and some cotton twine could end up looking like this?
At the end of it, we were tired but happy. Considering the odds and an unexplored market, our debut was pretty well received... and we are still receiving ongoing orders.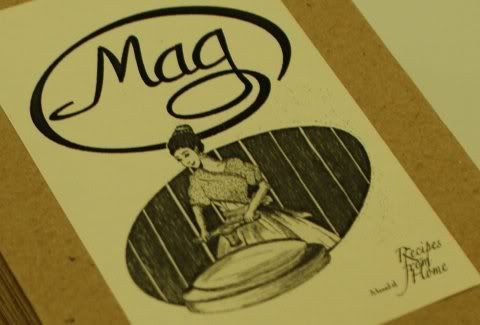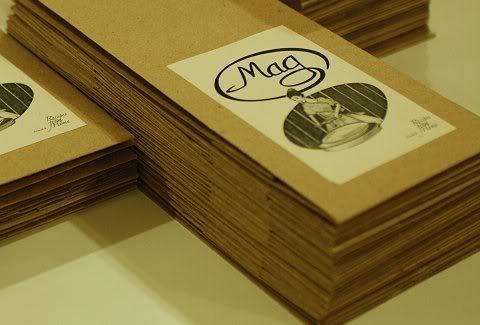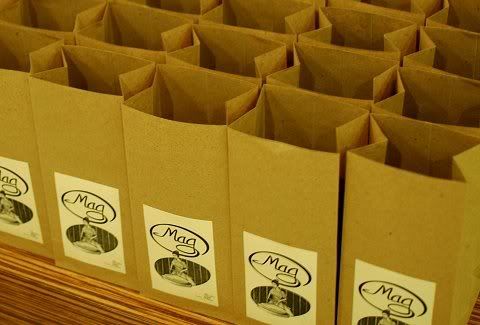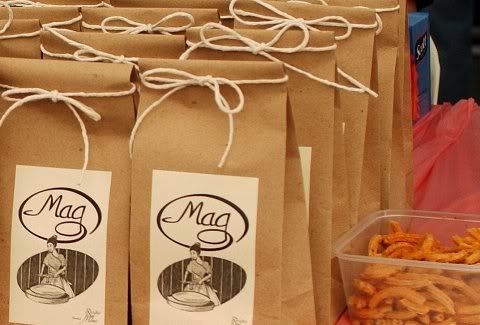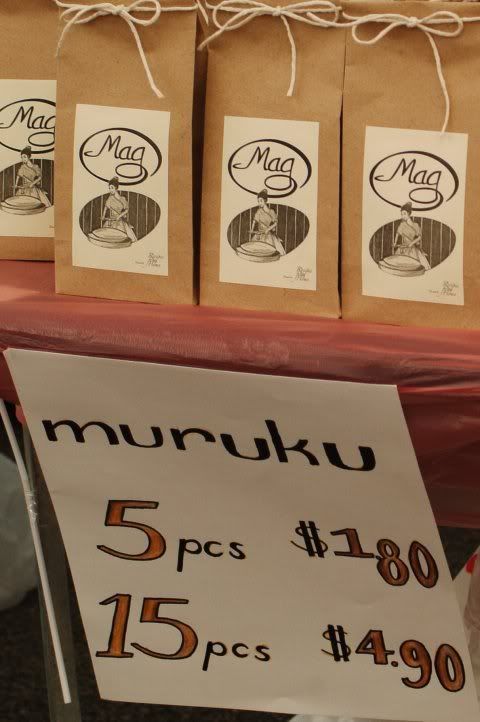 Life Is Great explores the incredible world of food and cooking. We hope to share with you our most delicious moments and inspirations.

"Just like becoming an expert in wine–you learn by drinking it, the best you can afford–you learn about great food by finding the best there is, whether simply or luxurious. The you savor it, analyze it, and discuss it with your companions, and you compare it with other experiences."
Julia Child (Mastering the Art of French Cooking)

"Life is short. Live your dream and share your passion."
RESOURCES
RECIPES
CAKE ORDERS
EATING OUT
FOOD READS
SUBSCRIPTION
RECENT RECIPES
RECENT TRAVELS
ARCHIVES
FEEDBACK
Recent Comments